WORKFORCE RESILIENCY REVIEW
Reduce turnover on your jobsite
Are people safe, productive and happy?
Or are there problems on your jobsite that need to be dealt with?
Find out and improve your prospects for a successful outcome.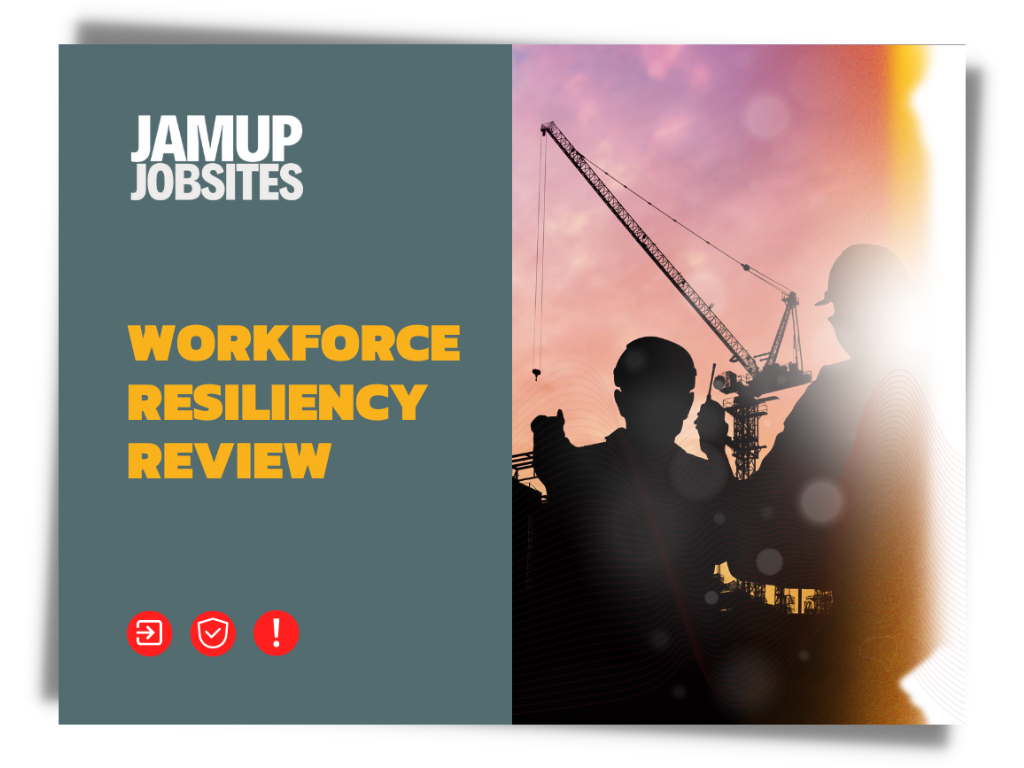 BUILDING A RESILIENT WORKFORCE
A 360 degree view of your jobsite
A resilient workforce is a committed one. When people want to be on your jobsite they will give a better effort and make better decisions.
We look at the 4 key drivers of workforce sustainability: Reputation, Supervision, Safety and Compensation.
What do people think about your company and this project before they show up? Is this working for you or against you?
Are your site leaders creating an environment that drives performance?
Unsafe jobsites are a sure way to have people quit. We look at the safety culture of your jobsite.
Is your pay competitive both for the industry and geographic location?
How our Workforce Resiliency Review Works
Kickoff Meeting
We hold calls with your management team and site supervision team to give an overview of the process. We provide materials for distribution on your jobsite(s).
Pre-Review Questionnaires
We send out questionnaires to current employees of all levels. We include a pay rate review at this step. We will also hold a kickoff call with your site team to get them comfortable with the process.
On Site Review
We review hiring, onboarding, pre-job planning, daily work assignments and site safety planning. We meet with site supervision and craft employees. This is typically a 2 to 3 day process.
Final Report
We present the findings to your management team and answer questions.